In Flanders Fields Museum
The Ypres region was the backdrop to one of the bloodiest battles in history, over 100 years ago. Now the last witness have died too, the In Flanders Fields Museum is more than ever the gateway to the First World War in Flanders.
The In Flanders Fields Museum confronts the visitor with the consequences of the Great War. Old and young are faced with life and death in the Ypres front region.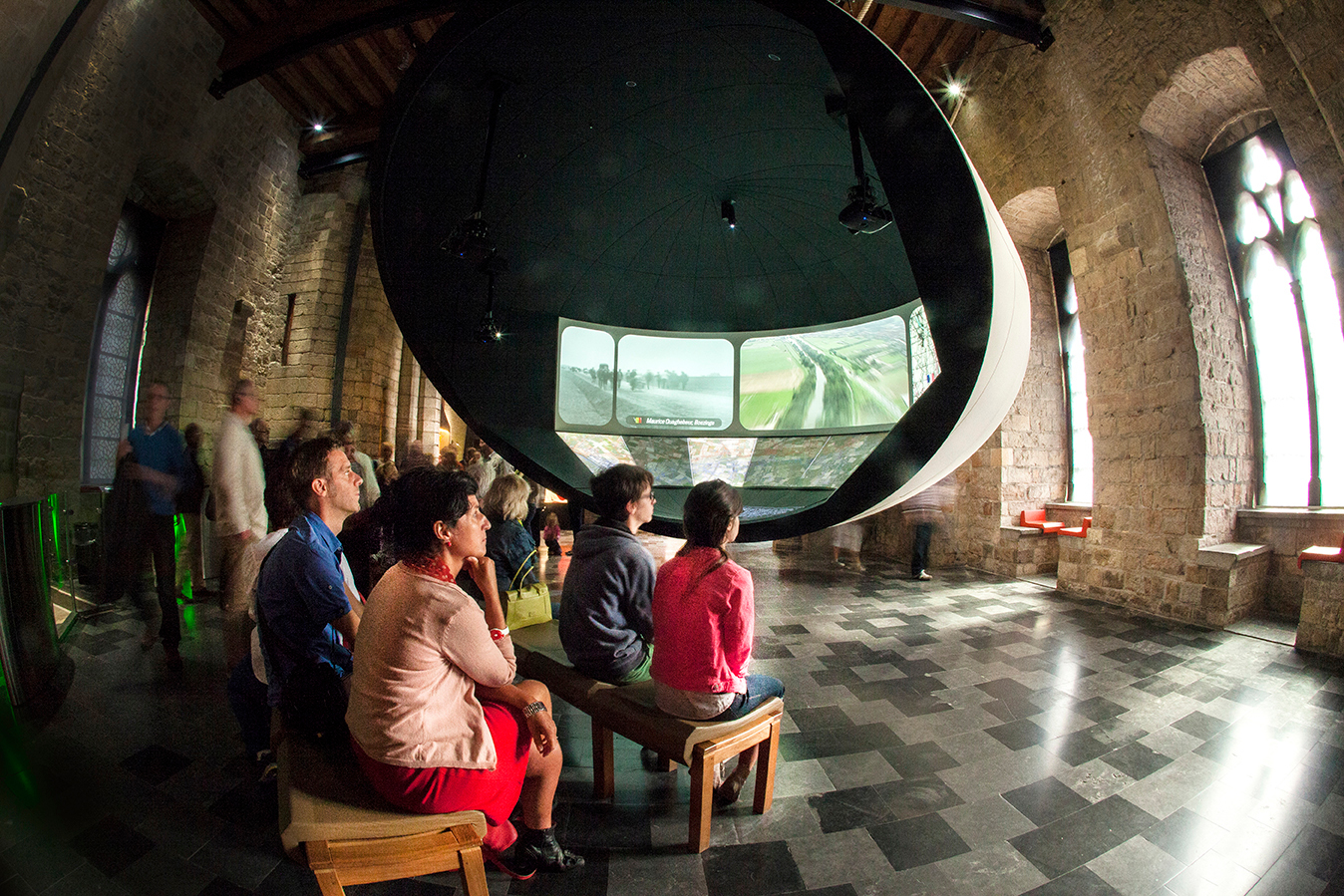 The exhibition with touching video projects, unique sound fragments and the most up-to-date multimedia applications immerse you in the life at the front. Each visitor also receives a poppy bracelet that enables him/her to discover four personal stories of 'Joe Public' in the Great War. By logging in you can meet your peers in the war, a century ago.
Lakenhallen - Grote Markt 34 - 8900 IEPER - +32 (0)57 239 220
flandersfields@ieper.be - www.inflandersfields.be
Open
1 April > 15 November: every day from 10 am till 6 pm *
16 November > 31 March: Tuesday to Sunday from 10 am till 5 pm*
Closed on 25/12/2019 & 01/01/2020 and from 6th January to 21st January 2020
* Ticketsale stops 1 hour before closing time
A museum visit takes about 1h30 to 2 hours. We advise to start your visit at 4 pm at the latest.
Prices
Adults: 10 euro
Youth (19-25): 6 euro
Children (7 - 18): 5 euro
Children under 7: free
Family ticket: 22 euro
Visit Belfry tower: + 2 euro
School groups: 4,5 euro/pp
Book your group visit online or reservaties.musea@ieper.be